U.S. Teenagers Volunteer in Their Communities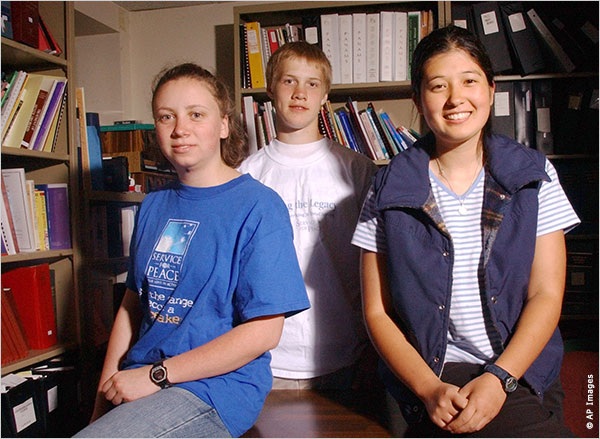 Alexis de Tocqueville observed in 1831 that he had seen "Americans make a great deal of real sacrifices to the public welfare; and have noticed a hundred instances in which they hardly ever failed to lend a faithful support to one another."

That statement is as true today as it was in the 19th century. Of the almost 65 million Americans who performed volunteer service in 2012, about 18 million of them were teenagers in secondary school. In fact, more than a quarter of all teenagers aged 16–19 volunteered to help their communities. Many teens find volunteering so rewarding that they recruit their friends to join them.
With the help of the nonprofit organization Youth Venture, Katie Green (above, right) has opened a New Hampshire chapter for teenage volunteers called Service for Peace.
Teens, like other Americans, most frequently volunteered with religious organizations. They often prepared, collected or served food to homeless people and others in need. They also helped tutor and mentor underprivileged children, in addition to performing other social or community service, including cleaning up the environment.
Boys are more likely to take on volunteer opportunities that involve physical labor, like coaching youth sports or doing physical cleanup. Girls more often distribute food to the homeless and raise funds for charities. Regardless of the activity they choose, teens find that helping others is one of the most rewarding and fulfilling activities in life. In addition, volunteering empowers teens by showing them how they can make a positive difference in the world.